Trail Information
Trail Name:
Castle, Meadow, Olde Ute and Devils's Elbow Trail Loop
Location: At Mount Falcon near Indian Hills, Colorado
Date: December 8, 2019
Time at the Trail Head: 7:45 am
Trail Length: 3.8 miles
Elevation Gain: 639 feet
Elev. at Trail Head: 7,776 feet
# of Hikers Passed: 30
# of Mnt. Bikers Passed: 0
# of Horses Passed: 0
Mosquitoes: 0
Trail Research
I heard about Mount Falcon having some great mountain views from a photographer while on the Chief Mountain Trail, near Idaho Springs, Colorado. I took a closer look at the trail on AllTrails and saw that it was an easy trail that is lightly traveled and decided to go on the hike as soon as the weather looked better.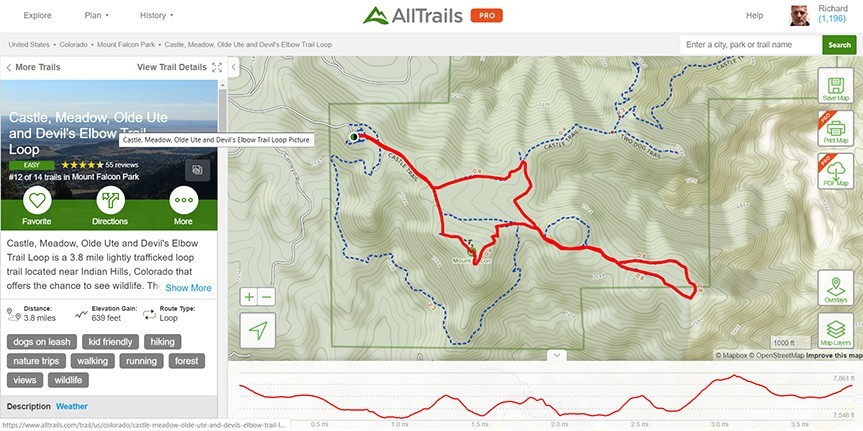 I have to disagree with the AllTrails review on this one. I hiked it in December 2019. We left the trailhead about 7:45 am and it was lightly traveled at that point but one the way back, we met two large groups with a tour guide which changed things significantly. Everyone was extremely nice but this was a heavily traveled trail.
In the summer this trail would be easy but I would rate it as hard in December when 98% of the trail was snow or ice packed. Don't try this trail in the snow without ICETrekkers or Trekking poles.
LEKI Micro Vario Carbon Trekking Pole Pair - 110-130 Blue
Exclusive AERGON grip features a hollow core construction to save weight and create an edgeless, rounded grip for comfortable gripping at all angles especially for "palming" on steeper terrain. Thermo foam grip material for extra comfort, light weight and insulation in colder weather. Built in 8deg Positive Angle in LEKI grips keeps wrist in neutral position and provides more efficient pole plants.
Air-textured "no bulk" security strap maintains design dimensions of grip; efficient wicking and fast drying; adjusts and secures strap adjustment without buckles. Extended foam grip for traversing and climbing. SPEEDLOCK 2 lever locking mechanism is simply THE strongest external locking system in the world as rated by TUV, and the only locking systems to meet the minimum holding force recommended by TUV.
100% High Modulus Carbon shaft sections for reliable, lightweight performance in all conditions. PE coated, Kevlar reinforced tension cord for long term reliability. ELD (External Locking Device) gives easy access to release the assembly tension of the pole for quick knock down and packing. Maximum tension between shaft sections made possible by internal (serviceable) spring in lower shaft.
Carbon section ends are protected by machined Aluminum sleeves for extra long wear. Machined Aluminum connectors help to center shaft sections for quick, snag free assembly. LEKI's original Carbide Flextips provide secure hold on all terrain and surfaces for years of adventure; easily replaced in the field.
Interchangeable basket system allows a variety of different sized LEKI baskets to be easily screwed on/off for different seasons/uses thanks to offset threads that keep the baskets securely in place.
Drive to the Trail
The drive from Denver to the foothills of the Rockies never gets old for me. I always look forward to being in the mountains and seeing the pine tree forests and open ranch land.
Today we headed to Mount Falcon, which is near Indian Hills, Colorado. Once you turn off U.S. 285 onto Parmelee Gulch Road, you know you're not in Denver anymore.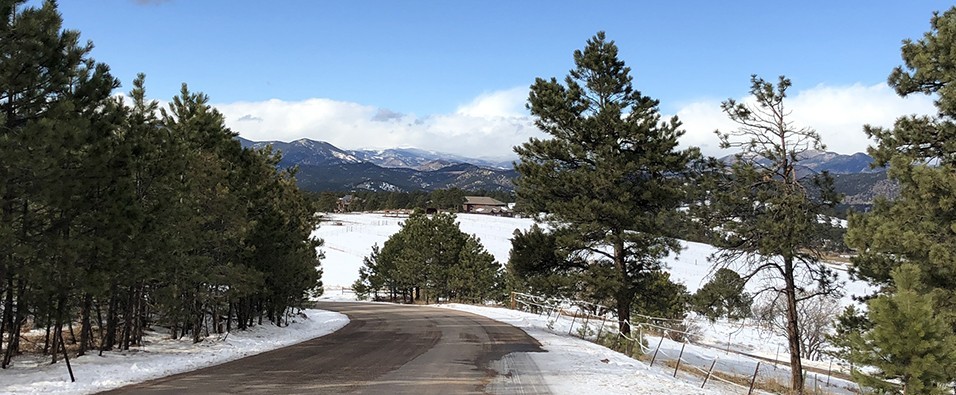 The speed is reduced to 30 and 35 mph on a winding mountain road and it is a beautiful drive, if you are willing to take your foot off the accelerator and enjoy the surrounding scenery.
My Day on the Trail
The trailhead was easy to reach and it was well paved and seemed large enough for at least 50 vehicles. It is a well maintained parking and trailhead area.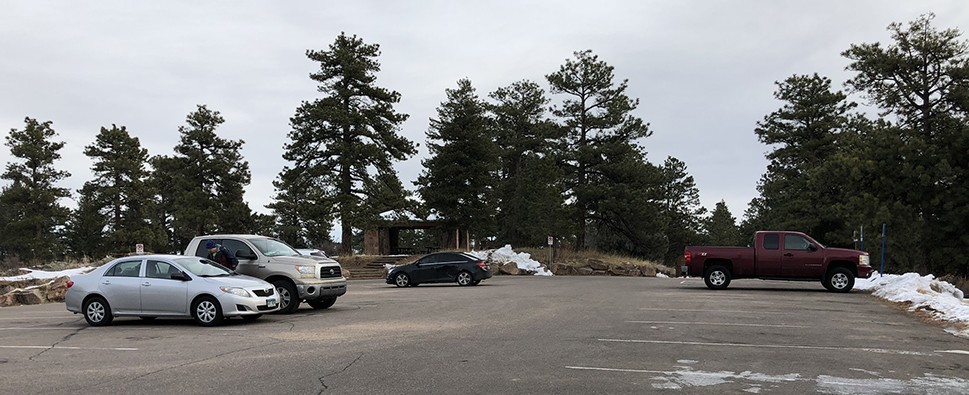 There are several places with picnic tables right near the parking area.
There were no facilities visible from the parking lot but after setting off on the hike, we found some bathroom facilities. I believe they put these farther of the trail to discourage people from sleeping in the parking lot because there is a bathroom right there. I may be wrong about that but this is not the first time I have seen the bathroom facilities placed farther away from the parking lot and seem to be meant for those who are using the trail to enjoy the outdoors.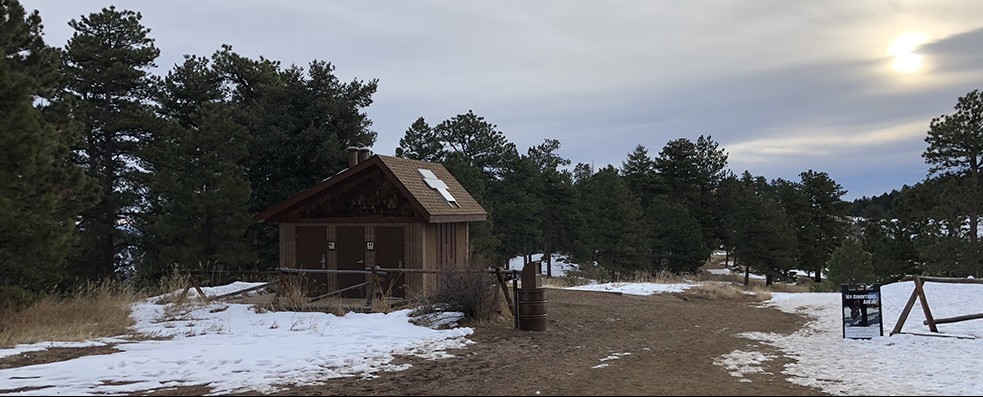 My Day on the Trail
We saw several deer immediately when starting off on the trail. They seemed pretty tame and did not run off as we walked by.

The section of the trail we chose was not a long hike but it became abundantly clear within the first 200 yards that we needed to pull on our ICETrekkers and get out the Trekking poles.

My hiking buddy did not have either of these so I let him borrow my Leki Micro Carbon trekking poles while I pulled on the ICETrekkers.
The ICETrekkers were the best choice on the trail today as I never slipped, even once, while my buddy slipped over 20 or more times, however, he never fell, as he was able to keep himself up with the use of the trekking poles.
ICETrekkers Diamond Grip Traction Cleats (1 Pair), X-Large (Men's 13), Black
Shoe grips designed to provide aggressive traction in winter walking conditions
Made of case-hardened steel alloy and strung on steel aircraft cable
Riveted to tough rubber sling that fits tennis shoes, boots and dress shoes
Sling remains elastic even in subzero temperatures to keep grips secure
Self-clearing design prevents snow and ice buildup
There's nothing like being prepared when taking off on an outdoor excursion.
Within a half mile we came upon some ruins, called the Walker Ranch. John Brisben Walker was a self-made millionaire by 1905 and was an influential person in Morrison, Colorado.
We headed off towards Mount Falcon but decided to take the Devil's Elbo Loop first. It was overcast for most of the day so the pictures are not as stunning as a blue sky and sunshine would have provided.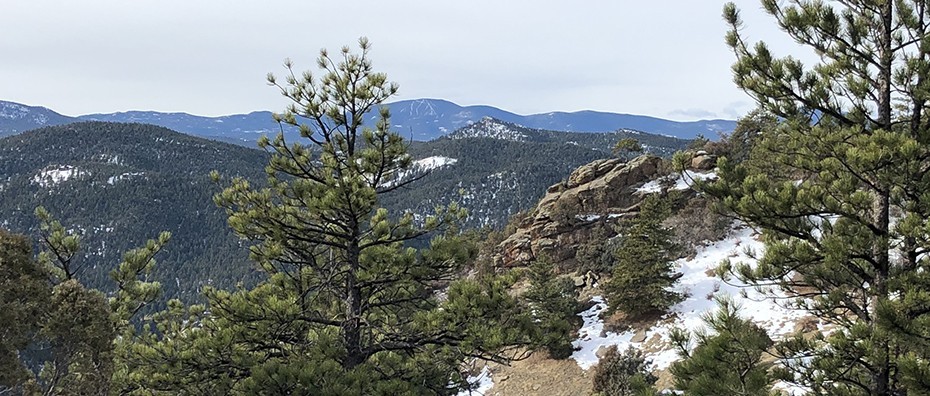 We also noticed some 4-footed friend tracks in the area that we were not sure of. I think I am going to start researching tracks so I can know when to run. Just kidding on the running, but I am serious about the track research.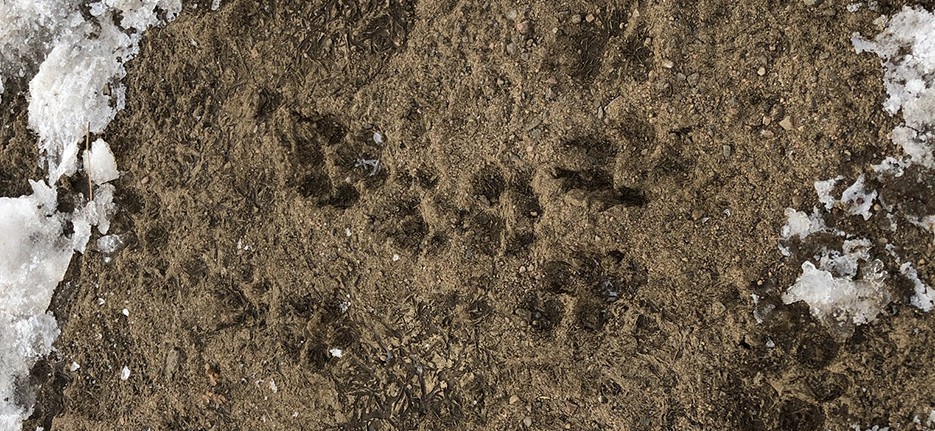 Finally, we started up towards Mount Falcon and were rewarded with some great views looking at the Rockies to the west.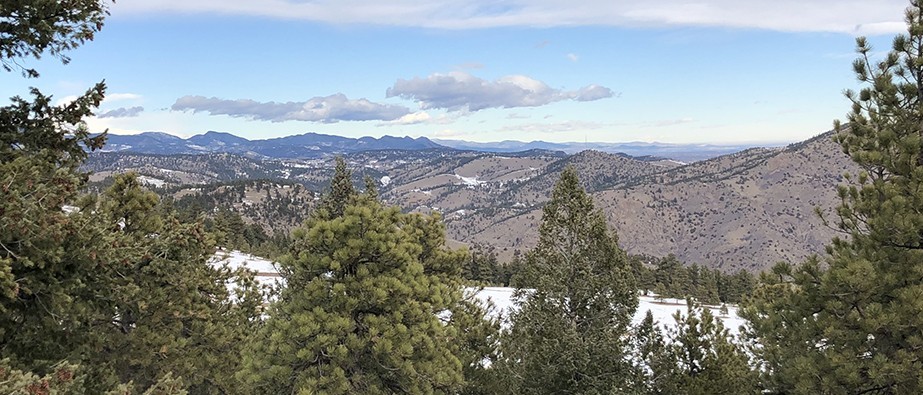 There are also some great scenic views towards the east and Denver.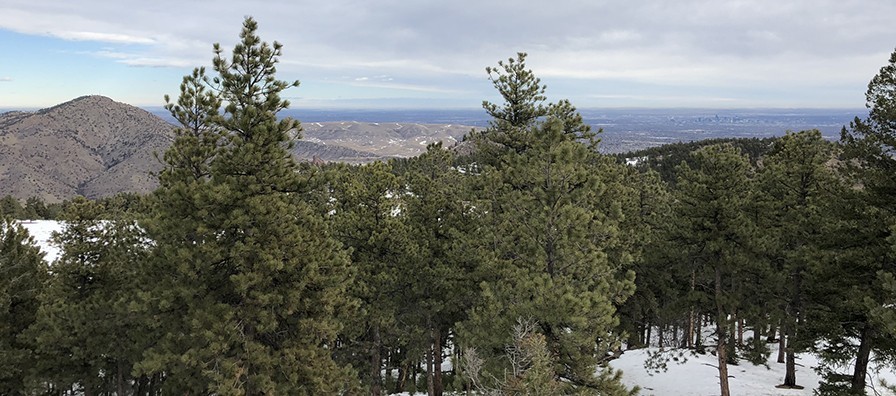 There are some great lookouts that have built in the area to help improve the vantage points along the trail.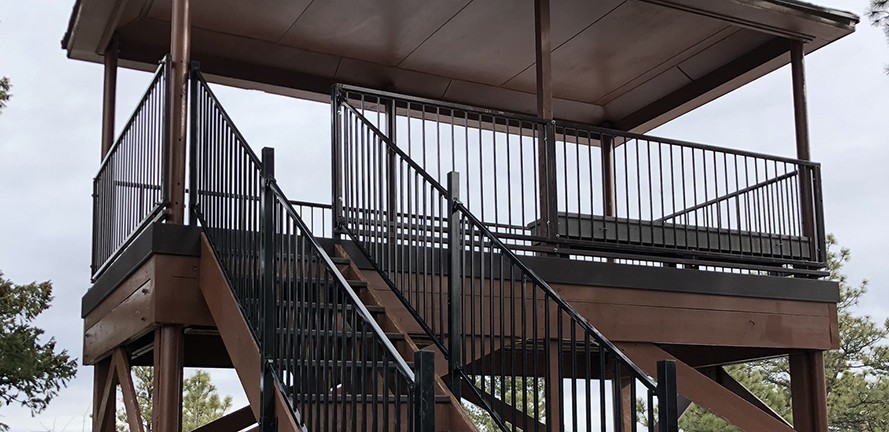 There were so many great locations to take pictures and I can see why it is a favorite for many photographers.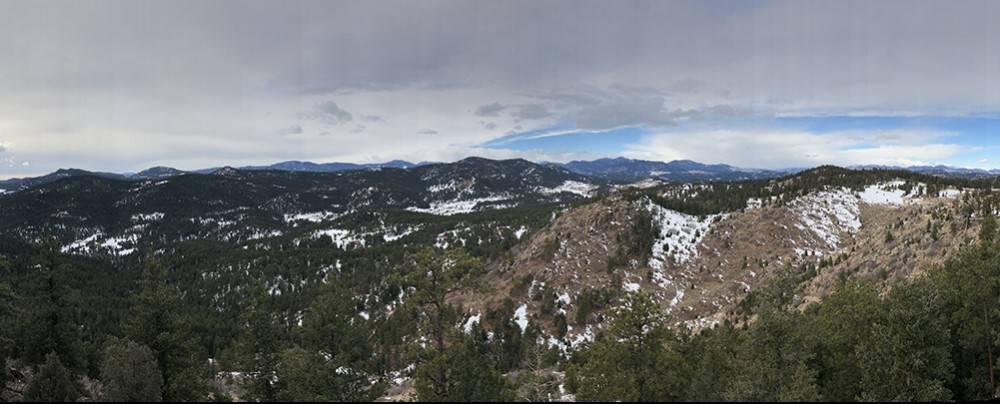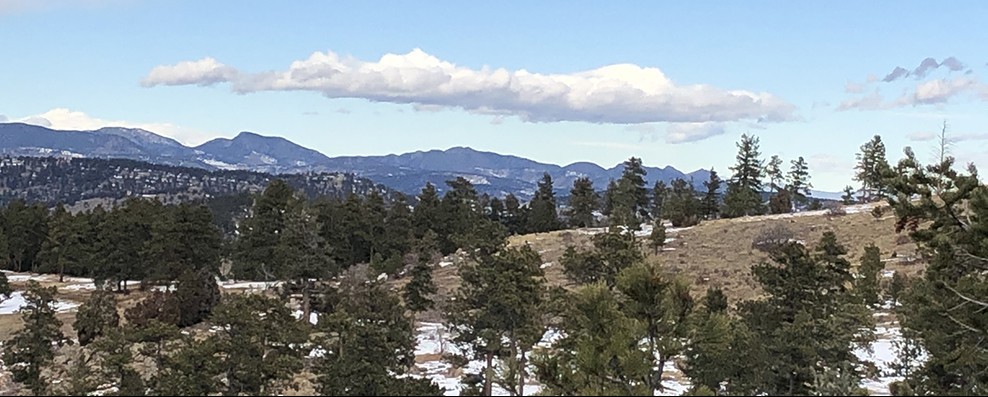 We started heading back toward the traihead and met many friendly hikers along the way. There were several hiking tours out on this day but that did not distract from the beauty on Mount Falcon.
Trail Recommendations
There are so many incredible trails to hike in the Conifer and Evergreen area in the Rocky Mountains. I'm not sure why it is so beautiful but it is probably the foothills of the Rockies with the 14ers in the background, combined with some open areas and ranch land in the area.
It truly is spectacular and is a trail I would highly recommend to anyone, even inexperienced hikers that are not use to hiking or the altitude.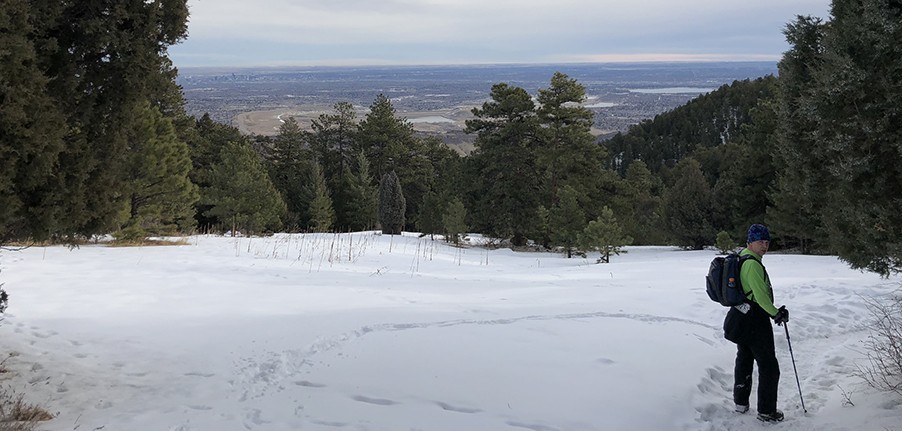 Note: Make sure you check the local forecasts and be prepared for the trail conditions. Hiking in the winter can be a lot of fun or a complete nightmare if you don't have the right gear.
You can watch a short video of my Mount Falcon hike here.
Please let me know if you have ever hiked this trail or have other great trails that you love.
Leave a Comment below or send me an Email.
Return to Home Page