Have you ever gone on an outdoor adventure when it was cold and all you thought you needed was a good jacket, gloves and a beanie, but then you realized your face froze off?
That has happened to me several times this fall and winter in the Colorado Rockies. But all that has changed since I now
carry the Seirus Ultra Clava Wind/Waterproof, Breathable Hood.
I didn't need it on my latest hike when the temperature was near 60 degrees in Colorado Springs, but on the hike before that in the Golden Gate Canyon State Park, when the temperature was 14 degrees… It was an absolute necessity.
The Seirus cold weather mask was so efficient at keeping me warm that I thought I didn't need to wear it after being on the hike for about a mile. I pulled down my face mask to talk to my son and was considering removing it, when I realized just how cold 14 degrees F is. I started getting icicles on my eyebrows almost immediately and quickly decided to pull my face mask back on.
The Seirus Ultra Clava fits snugly to my head and has the cutout for the eyes that is perfect for wearing sunglasses or ski goggles.
The face mask also has multiple small vent holes to breathe through, plus a nose piece that makes it comfortable to wear and to breathe through your nose if you choose, instead of your mouth.
the material and construction of the Ultra Clava is perfect for hiking or skiing and your helmet will fit perfectly over the face mask.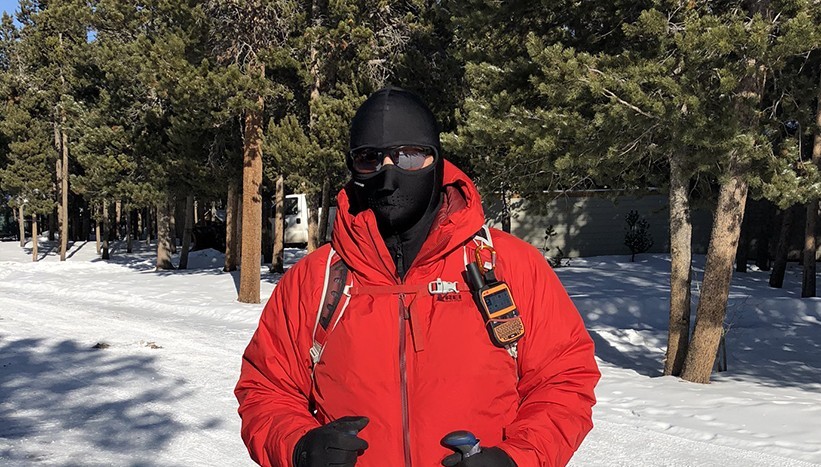 I was amazed at how comfortable and warm the Seirus Ultra Clava was. I never felt uncomfortable or wished to take it off. I only thought about taking it off when I was nice and warm and thought I didn't need the Seirus face mask.
I strongly recommend the Seirus Ultra Clava combo face mask. It does an exception job of keeping me warm and the material is comfortable and breathable when worn.
Seirus Ultra Clava Black SM/MD
POLARTEC FLEECE - Provides a thermal insulation with proven durability, lightweight warmth and fast drying characteristics. A versatile combination for all cold weather activity
WINDPROOF AND WATERPROOF - Seirus exclusive Weathershild tri-laminate fabric keeps you warm in the coldest, wettest conditions
COMFORTABLE - Weatherproof combination of Lycra outer and Fleece inner with a wicking lining keeps your skin dry
4-WAY STRETCH - Will stretch to fit over goggles and central breathing holes provide increased ventilation
VERSATILE - 3-in-1 Ultra Clava can be worn as a face mask, neck gator, full hood, or a combination of these
I would love to hear of your experience with the Seirus Ultra Clava or any other face warmer you have tried. Leave a Comment Below or send me an Email.
Return to Home Page