If you're hiking in the mountains, especially where it snows, you need a great pair of waterproof hiking boots. After a lot of research and trying boots on, I ended up purchasing some Oboz Hiking Boots.
I bought the Oboz Bridger Mid B-Dry waterproof hiking boots.
Favorite Features about the Oboz Bridger
Comfort
Warmth
Improved Arch Support
Ankle Support
Waterproof
How they Look
I know these may not be listed on Oboz's site but these are my favorite things about the Oboz Bridger Mid B-Dry boots.
Oboz Bridger Features
Excellent Support
Durability
Trail Performance
Lightweight TPU Forefoot Plate
B-Dry Waterproofing
Supportive Heel Cup
Rubber Toe Guard
Aggressive Granite Peak Outsole
Sculpted Mid-Foot
Generous Forefoot and Toe Box
Proprietary Insole
Personal Experience
I found the Oboz Bridger's to be more comfortable then any other hiking boot I tried on. I went into the store to purchase a different pair of boots but the staff recommended that I try a lot of boots on to make sure I found the right one for me. It took me more then 1 hour trying on probably 8 different pairs of boots, not counting multiple sizes in each pair, before I knew the Oboz Bridgers were the right pair of waterproof hiking boots for me.
The felt a little stiff initially, but now after hiking on more then 20 trails here in Colorado with them, they are extremely comfortable and I love having them as part of my top items in my hiking gear.
I have been hiking in 20 degree weather, in deep snow, ice, mud, steep terrain and in nice dry conditions and I have been extremely happy with these boots.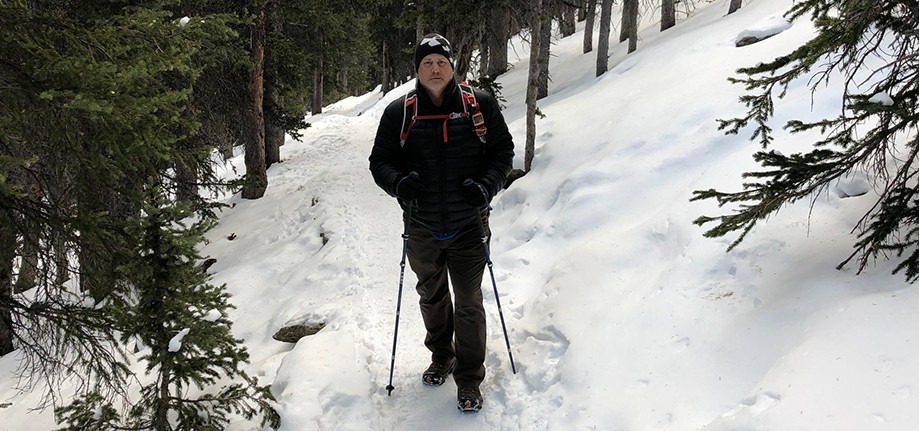 On one of my recent hiking trips, I was hiking in snow that varied from 6 inches to about 2 feet and having these Oboz Bridgers along with some great hiking pants, the Kull Silencer Rogues, I never had any snow get into the inside of my boots or pants. I need to add some gaiters and snow shoes to my pack but I was surprised at how well I did in the snow on that hike.
Final Thoughts
I understand that everyone's feet are different and we use our boots in different ways and conditions but you should check out these boots if you are a serious hiker or backpacker.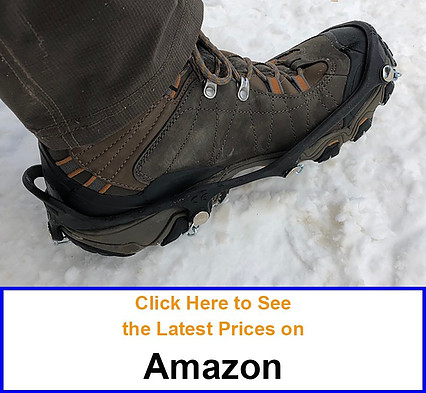 Let me know if you have had any experience with these boots or have another pair you like by leaving a Comment Below or sending me an Email.
Return to Home Page
Bestseller No. 1
Puss in Boots
Amazon Prime Video (Video on Demand)
Antonio Banderas, Salma Hayek, Zach Galifianakis (Actors)
Chris Miller (Director)
English (Playback Language)
English (Subtitle)
Sale
Bestseller No. 2
Bestseller No. 3
Columbia womens Ice Maiden Ii Snow Boot, Black, Columbia Grey, 9 US
ADVANCED TECHNOLOGY: This Columbia Women's Ice Maiden II boot features Techlite lightweight midsole for long lasting comfort, superior cushioning, and high energy return as well as Omni-Grip advanced traction rubber sole for slip-free movement.
HANDY FEATURES: This women's winter boot is crafted of waterproof leather and textile construction and 200g insulation to keep you warm and dry during the worst of weather.
ADJUSTABLE FEATURES: The Ice Maiden II winter boot features a lace-up closure for an adjustable, secure fit.
FEMININE STYLE: This women's waterproof winter boot delivers a lux, feminine look that's versatile and stylish. Fit tip-it runs true to size. Features seam sealed membrane bootie construction
This Columbia Women's Ice Maiden II winter boot is lightweight with a waterproof, insulated construction. It's perfect for winter's worst days.
Sale
Bestseller No. 4
Bestseller No. 5