Trail Information
Trail Name: Eleven Mile State Park Loop
Location: S.W. of Lake George, Colorado
Date: March 19, 2020
Time at the Trail Head: 7:00 am
Trail Length: 3.4 miles
Elevation Gain: 413 feet
Elev. at Trail Head: 8,594 feet
# of Hikers Passed: 9
# of Mnt. Bikers Passed: 0
# of Horses Passed: 0
Mosquitoes: 0
Trail Research
There has been a particular trail on my mind for some time at a lake near Lake George, Colorado, but I didn't think it could really be that pretty. It is an easy hike but there is a lot of flat land to the west of the lake so I wasn't really interested in it. However, some of the pictures I saw did look beautiful, so I finally did some more research on AllTrails to plan a hike to Eleven Mile Canyon Reservoir.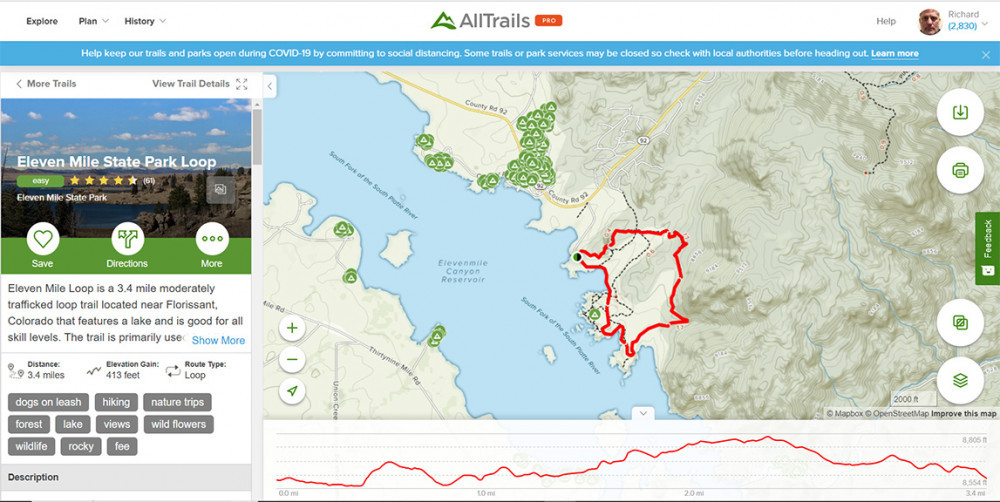 You can see this trail is rated as easy and is no more then 3.4 miles long. You can actually make the hike shorter or longer, depending on how much you want to explore.
Drive to the Trail
I love making this drive through Colorado Springs, and on out to the west to Lake George. The first picture is of an earlier trip to the same area when there was more snow but this is the location where you would turn to the south and head out to the lake.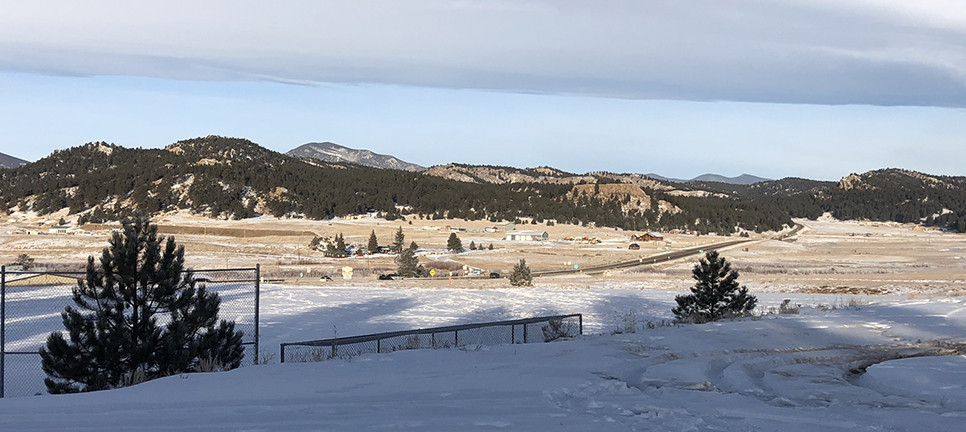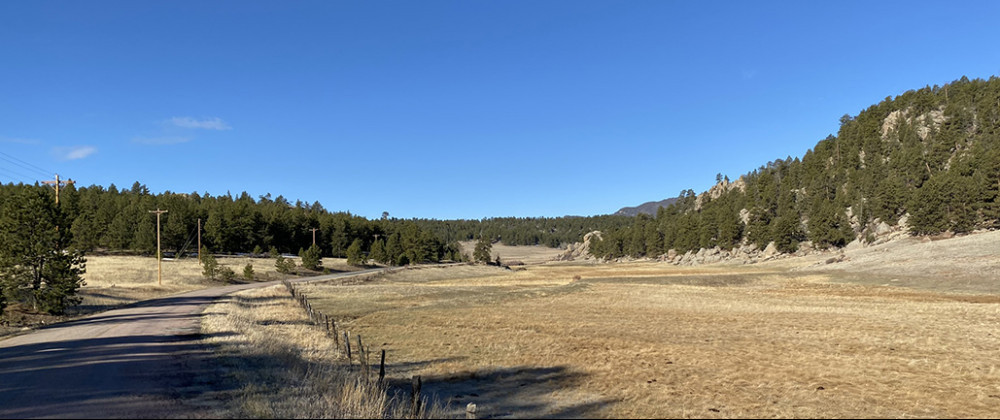 This next photo is what you would see coming in from the west to Lake George.
Our Day on the Trail
The day didn't start out very promising as my buddy Omeed, slept through his alarm clock. He was supposed to meet us at my place to start the trip at 4:30 am but after many calls and texts, we still had not heard from him at 5:10 am. Well, we loaded up and hit the road and before we got out of our neighborhood, he called, apologizing profusely. We gave him time to get his but out of his house and found a place to meet at a parking lot on the way.
I nearly didn't forgive him, but since he has been a friend for more than a few days, I gave him a break. I'm glad it all worked out because this became one of the most fun hikes we have had to date here in Colorado…and it had nothing to do with Omeed being there.
We arrived at the trailhead bright and early, but not nearly as early as I would have liked…thanks Omeed!
There were only a few people there. The wind was light, the weather was incredible and the lake was nearly smooth.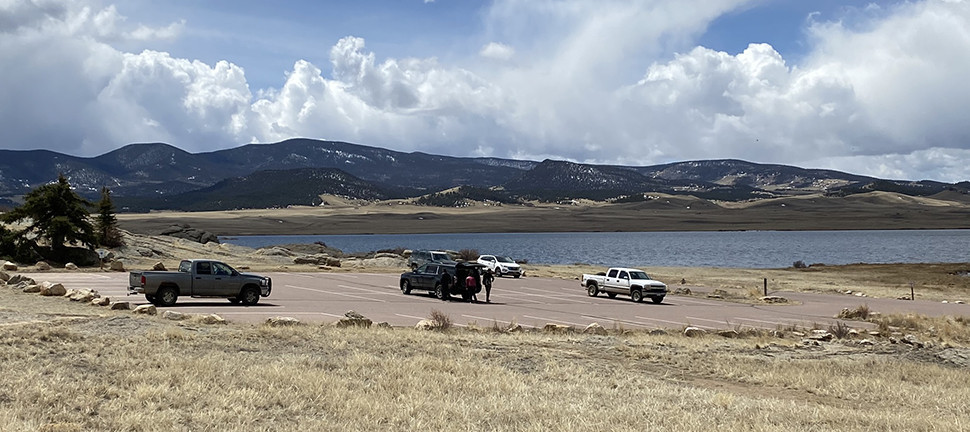 There were some bathroom facilities here and they were unlocked. Be prepared because they are not always open until the summer months.
Immediately after we set off on our hike, we could see this was going to be a classic but incredible hike. Incredible from the images you'll see, but classic in the amount of jokes that were being hurled at each other. My kids couldn't stop laughing because they have never seen so many insults being given to friends.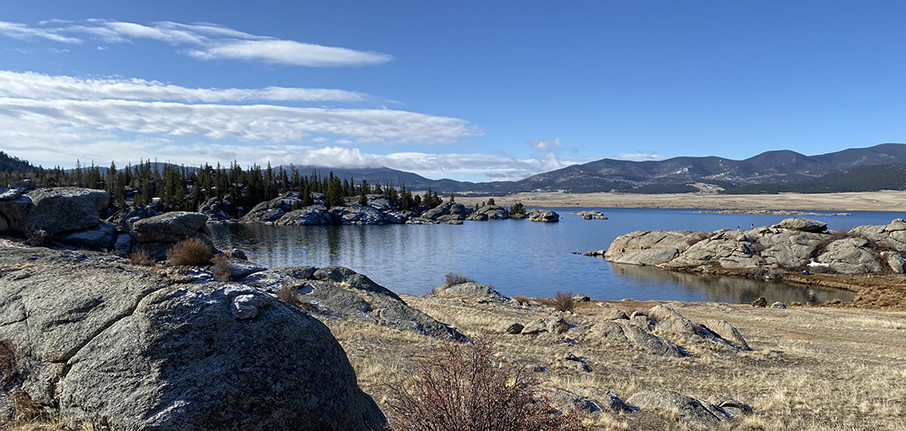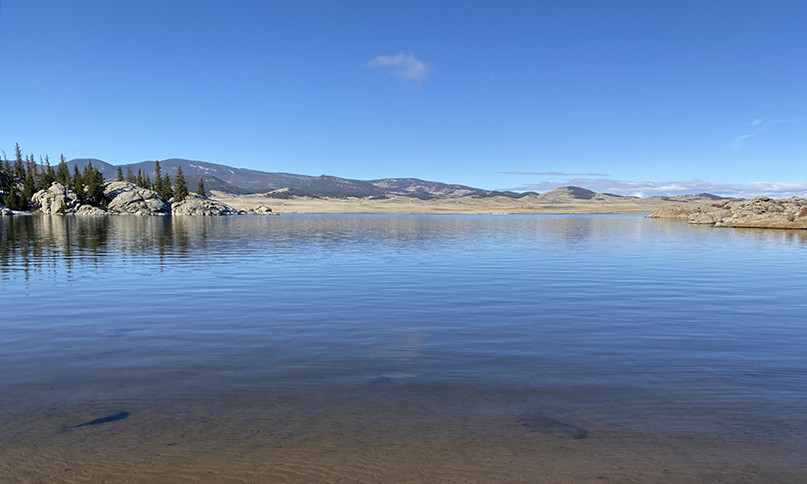 We were also greeted by two friendly geese.
The trails are really well maintained here and there are steps constructed in multiple areas along the trail, which makes walking easier.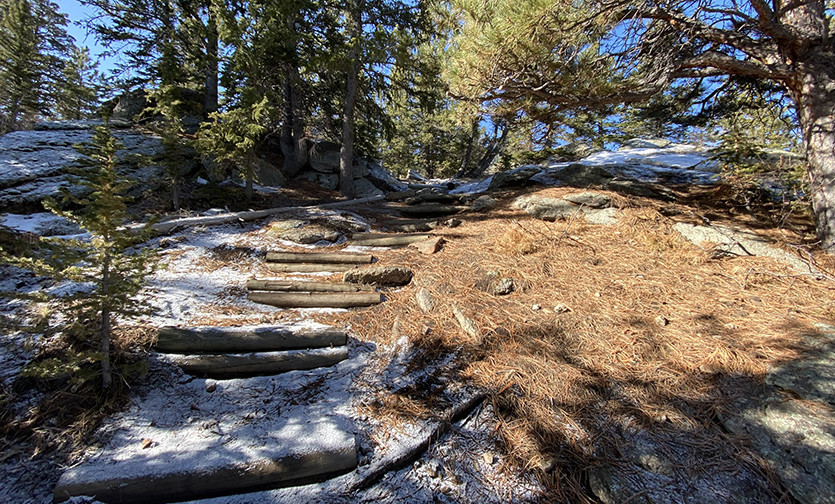 We were following the trail and started to seem some amazing views and this is about the time I realized we were in for some incredible views.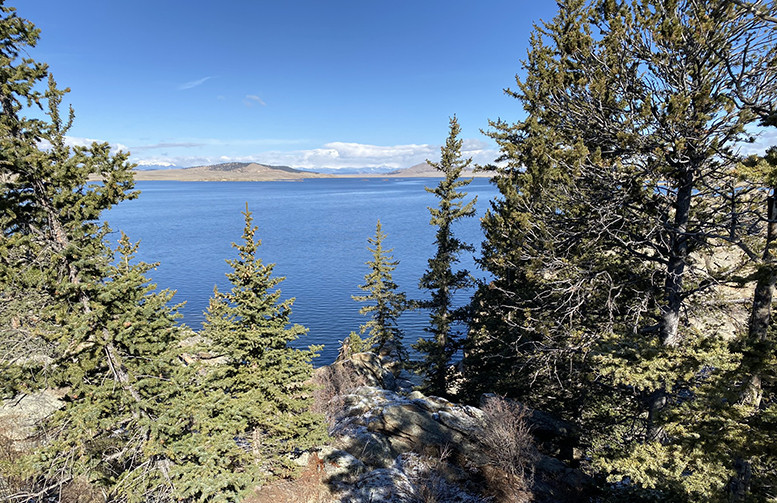 There are picnic areas and great camping areas all around this park and they are tucked back into secluded areas so they are not right next to each other. Omeed was doing his best to pose for the camera.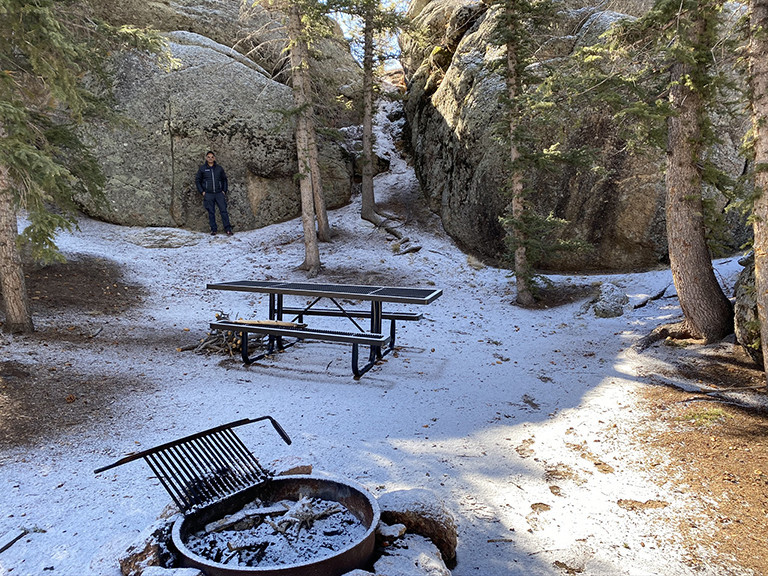 This next area of the hike was absolutely magnificent.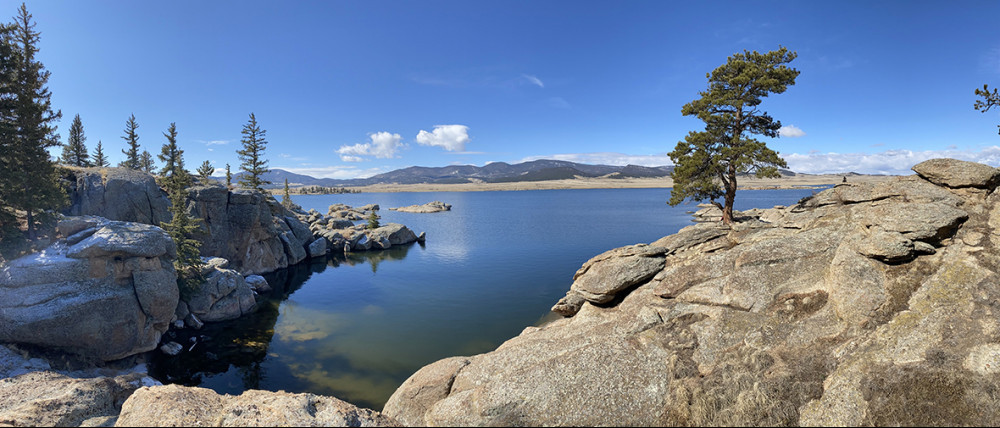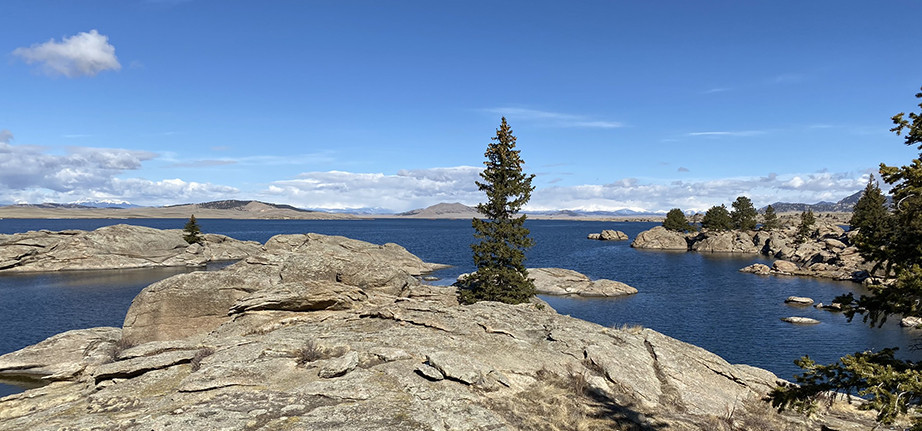 We were having a great time exploring the shoreline and had gotten off the trail many times. We even had time to sit and enjoy the incredible views.
We noticed a lot of seagulls flying around, which we thought were mostly at the ocean but they had taken over an island out in the middle of the lake.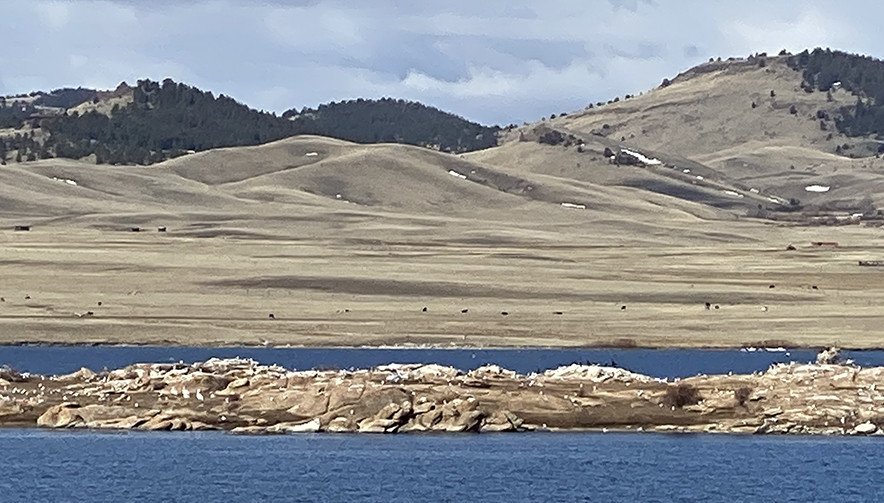 We kept on hiking and exploring and came across more beautiful locations.
I would strongly recommend you go off trail here and explore yourself. Many of these great views were not along the trail but at the waters edge.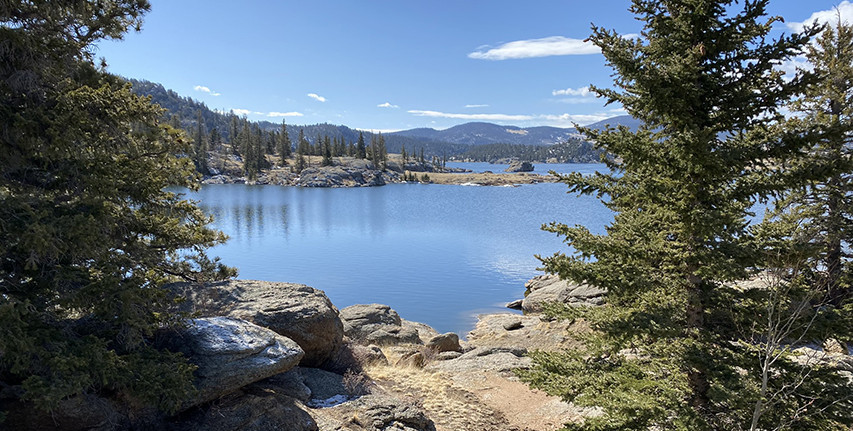 I've decided I want to build my future ranch on the far side of the lake.
We kept coming across these inlets where the wind was calm and the water glassy or calm.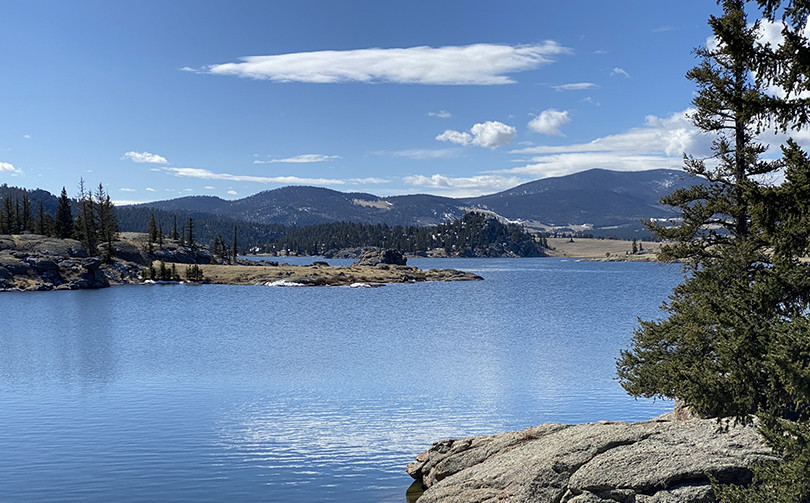 Wow, can you believe the beauty here?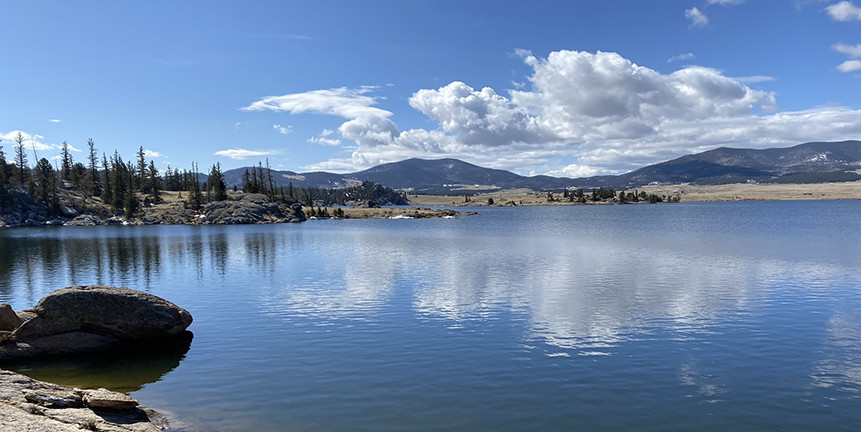 Things were looking great and then Omeed ruined the moment and asked me to take a picture of him.

My kids don't care about being in pictures but I take some of them any way.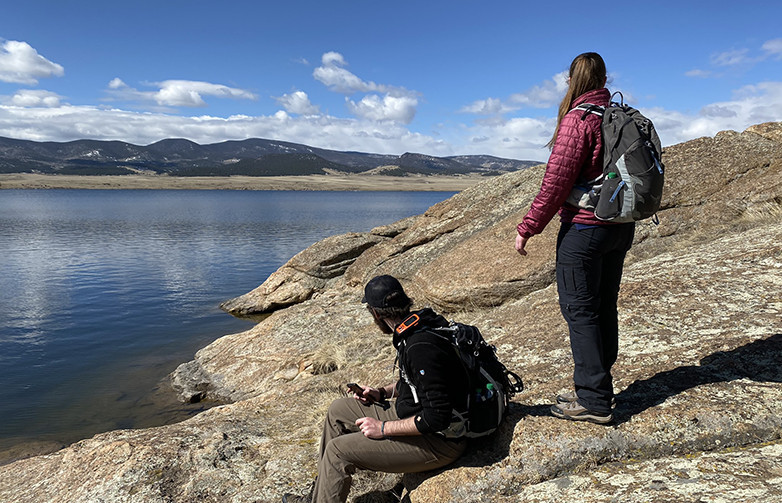 Here are some more beautiful photos.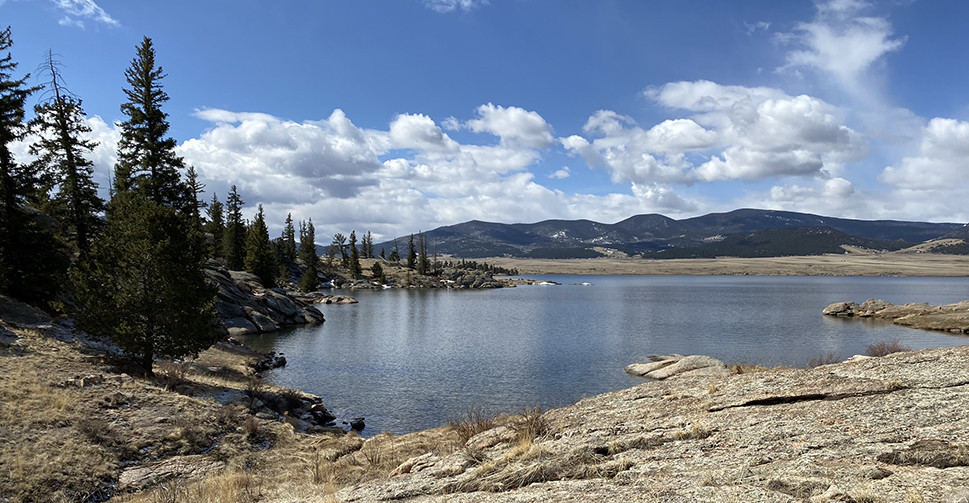 My kids had decided to go off and mess around with some of the remaining blocks of ice on the lake so I had a few minutes to enjoy to peace and quiet.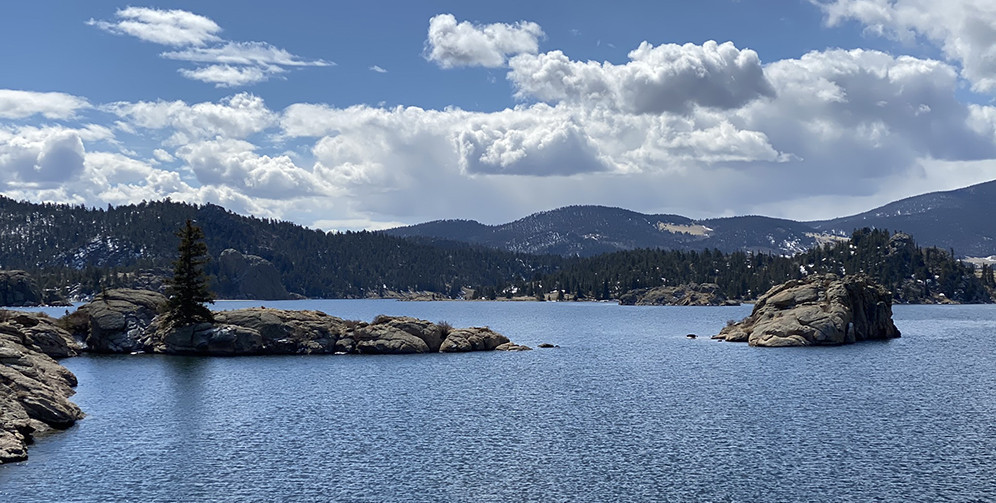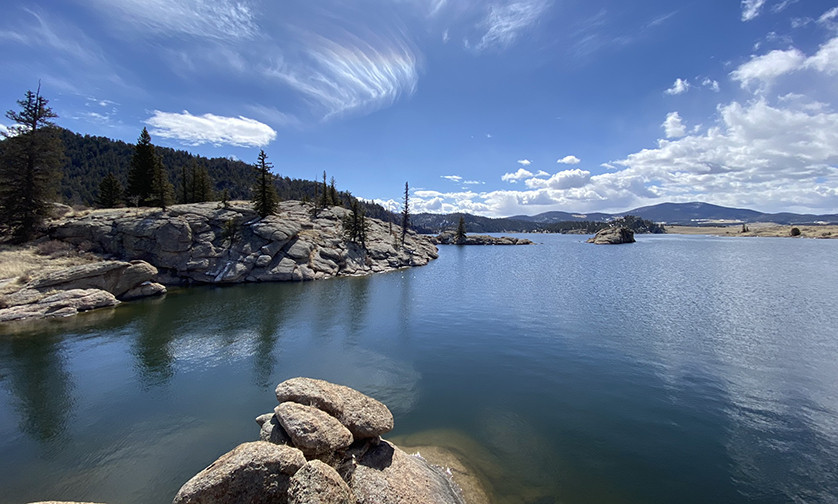 My peace and quiet was disrupted when I saw my kids carrying slabs off to where I was standing. This may not be a big deal for many of you but it bothers me because my kids love to put ice down my back, and even though those slabs were big, I was pretty sure there would be some small pieces with them.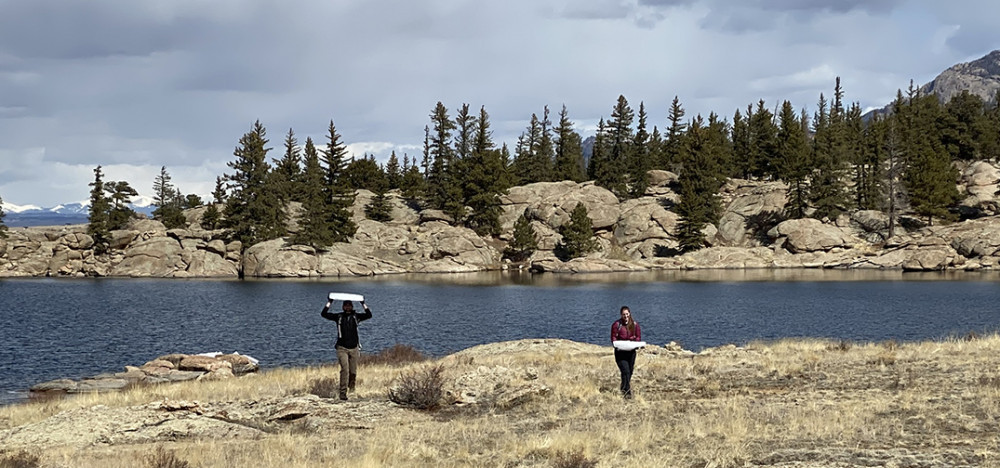 This next photo is them enjoying themselves after they had put several pieces of ice down my back.
I think they were still planning on putting more ice down my back in the next photo.
Well, after all of that fun, they finally stopped chasing me and enjoyed a few moments of beauty.
It was at this point that we started heading away from the lake.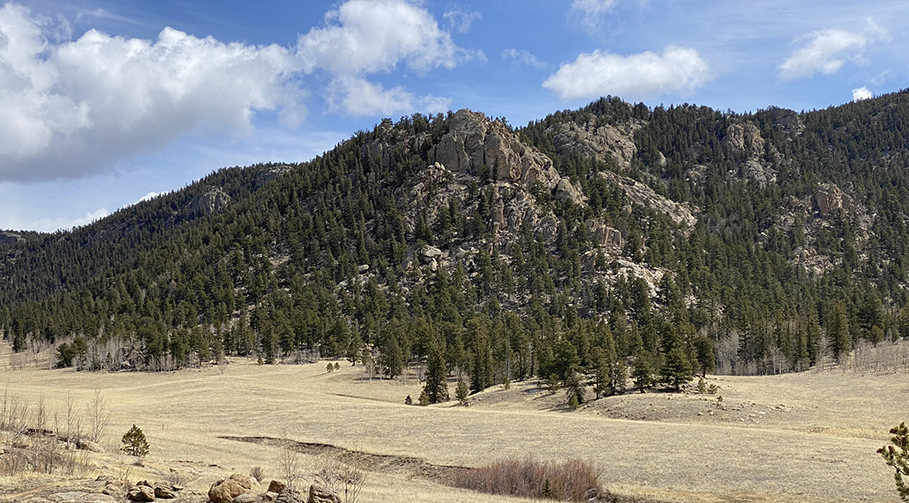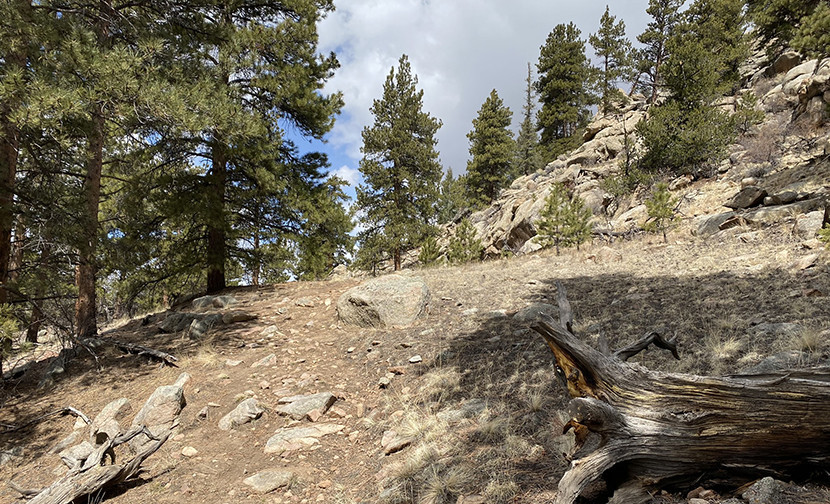 I know these photos aren't as pretty but I want you to get real feel of the entire trail.
Omeed started getting the gold rush fever and lifted up this rock to see if there was any gold under there. No such luck.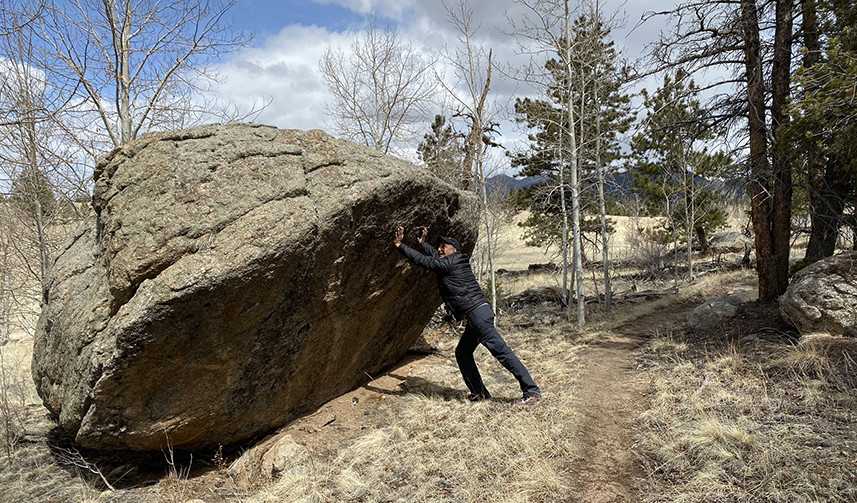 There were still many great scenes of the lake and mountains in the background.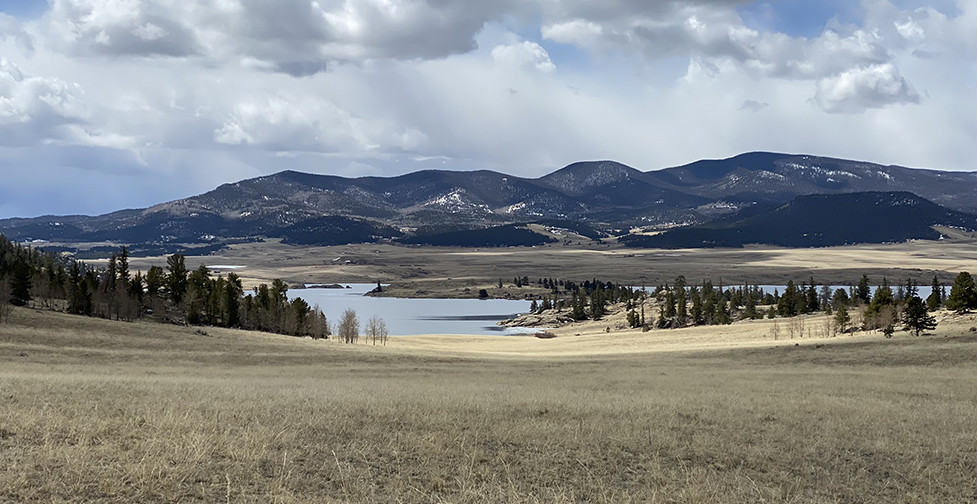 We were actually getting a little tired by now and my kids found a great rock to take a nap. I just want to let you know that the young kids were not tired of waiting on the two older guys. We were not that far behind them.
We were getting close to the trailhead but not before we found some more great rock outcroppings.
For those of you who don't know this, people will stack rocks along a trail when it is hard to see.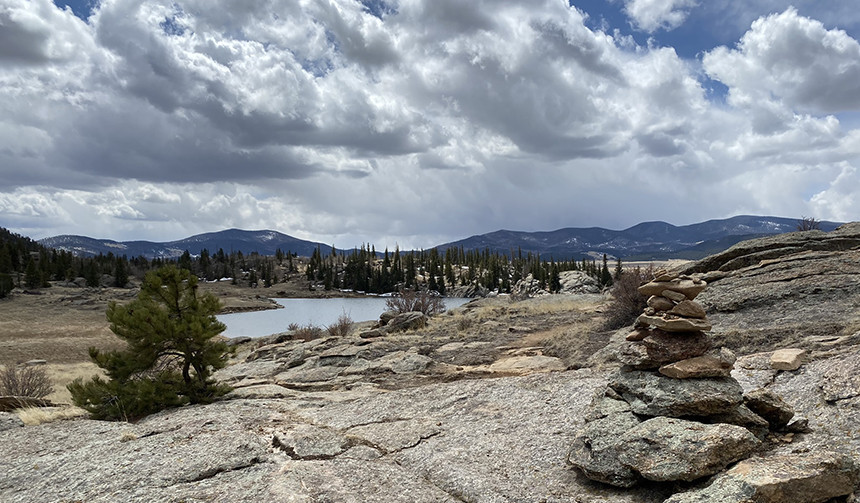 Trail Recommendations
We loved this trail. It was easy to get to, the drive was spectacular, the hike was easy and it made for hours of fun, exploring all the rocks around the lake.
Lessons Learned
You don't have to plan a long and hard hike to have a great day. Some times, a simple hike around a lake can make the perfect day.
The thing we needed most on a day like this one was a light jacket or long sleeve pullover for the cooler temperatures early in the morning.
Check out this short video of the Eleven Mile State Park Loop Trail on YouTube.
I would love to know if you have had any experience on this trail or have other trails you love to hike. Leave a Comment Below or send me an Email.
Return to Home Page