Trail Information
Trail Name: Heart Lake Trail (Latir Lakes to Latir Peak)
Location: North of Red River, New Mexico
Date: July 18, 2016
Time at the Trail Head: 7:30 am
Trail Length: 3.6 miles
Elevation Gain: 2,385 feet
Elev. at Trail Head: 9,202 feet
# of Hikers Passed: 0
# of Mnt. Bikers Passed: 0
# of Horses Passed: 0
Trail Research
This trail was one that some friends told me about when I lived in Oklahoma. I have been to this area probably 4 times and we were not't planning on going again but the weather was pretty bad throughout Colorado, so we headed there once again.
We actually didn't hike to Heart Lake but stayed on the north side of the Latir Mountain range at several high altitude lakes, which are called the Latir Lakes. The Latir Lakes are located in the Rio Castilla Park & Campground. There is a cost to stay the night but it's only around $19 and it's well worth the price. You can drive right up to the two lower lakes and set camp, and then have more time to explore and enjoy the lakes, waterfalls and the incredible mountains.
Drive to the Trail
This trip started out with promise in Estes Park, Colorado but then the weather took a turn for the worse in Silverton, Colorado, which caused us to change our plans to drive to northern New Mexico, which turned out to be an awesome trip.
We left Molas Lake and drove through Durango and Pagoasa Springs, Colorado, then took US-64 into New Mexico. We drove by some incredible rock formations, I believe somewhere west of Chama, New Mexico.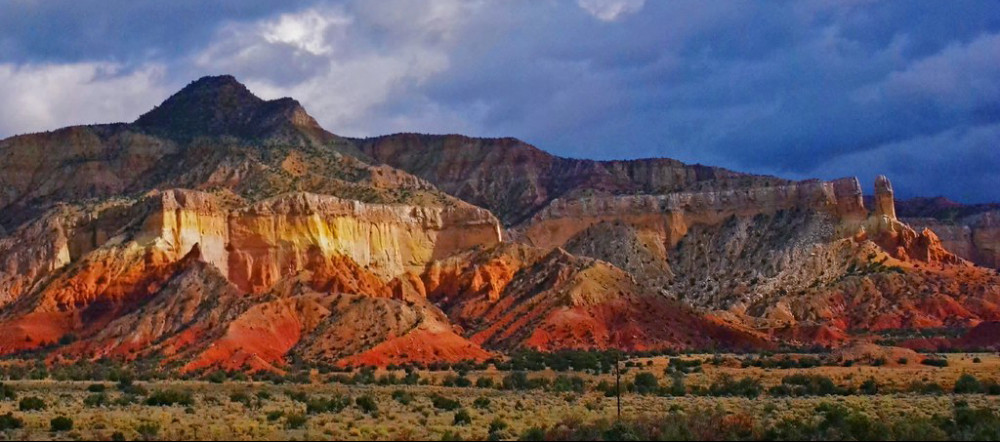 We decided to take a different route then we had ever taken before to get to the Red River area and found ourselves driving through the beautiful Carson National Forest.
We had nearly reached our destination at the Latir Lakes, but not before driving through the impressive Costilla Canyon.
We reached the 2nd to the lowest Latir Lakes, which is the largest of them, and found a great place to set up camp. It is a gorgeous area to relax and enjoy the mountains, and you're far enough off any main road that you won't have a lot of company.
My Day on the Trail
The next day we decided to get up with the sun and head up the trail to Latir Peak. The great thing about getting up early is the rising sun casts some of the best light of the day and the lakes tend to be really calm as the wind hasn't picked up yet.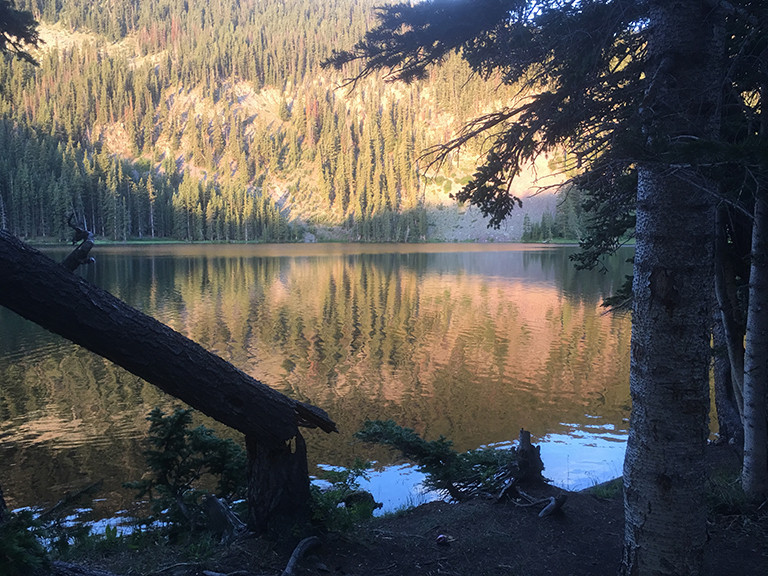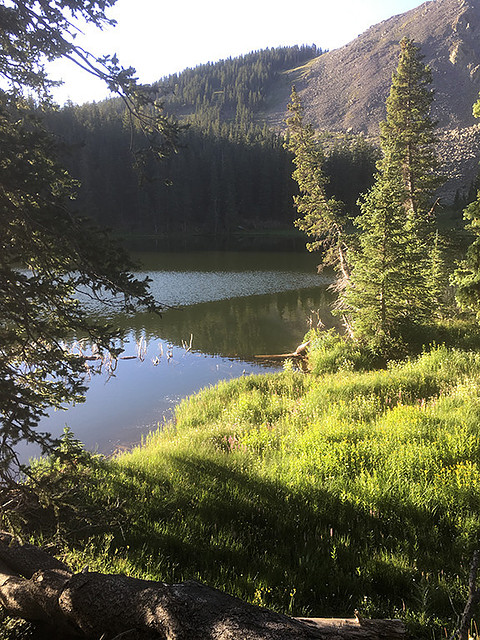 We headed farther up the trail and had some incredible views along the way. I still think it's funny that my daughter thought that New Mexico was all desert. Before we could get very far, we came across a local friend having breakfast.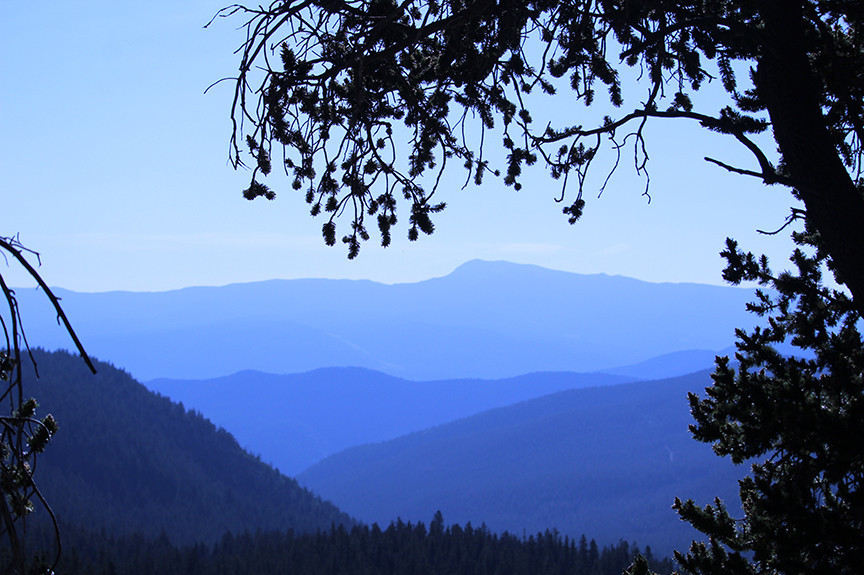 We hadn't even reached the tree line and were already getting some magnificent photos.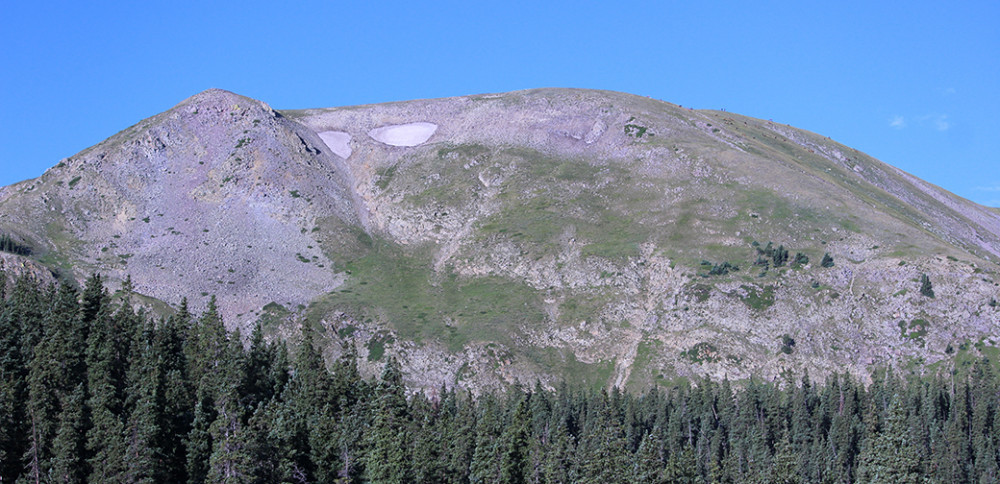 We had already hiked a long way, or so it seemed, but we still had this mountain to climb.
The next section of the trail, right before we broke out above the tree line, had a steep drop off and it was an area we really had to be careful in.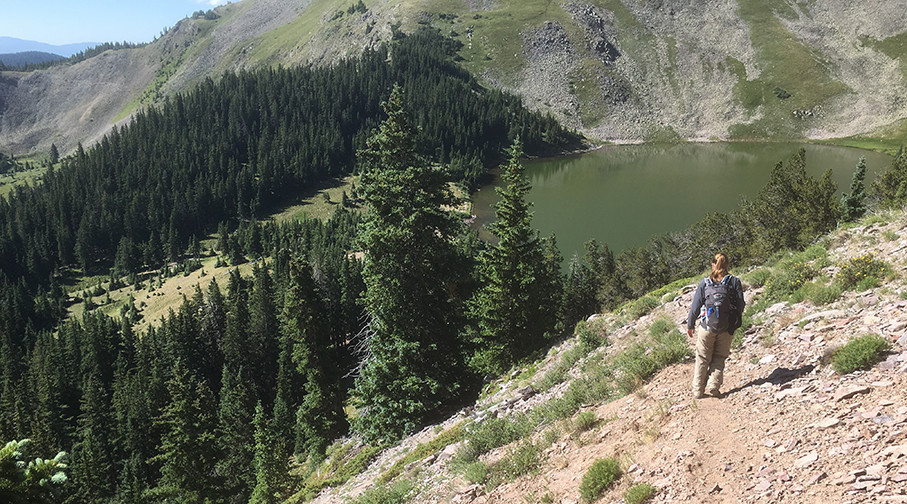 I think we took the next photo, just because we were glad to be alive.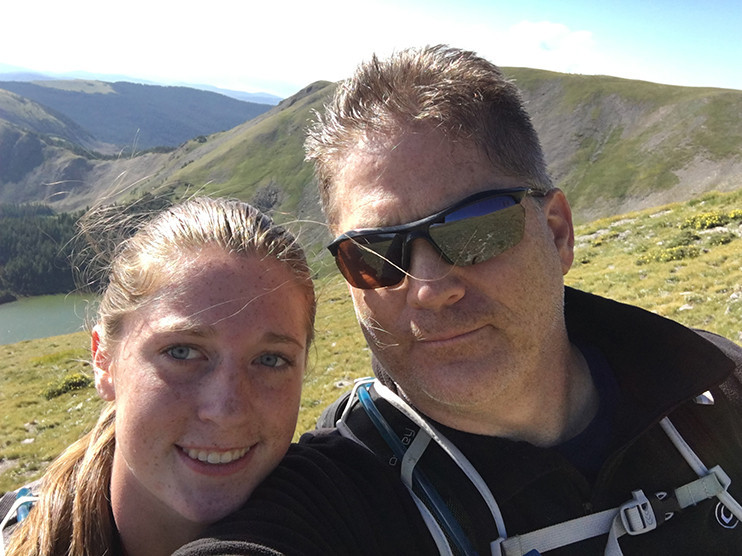 We were near the top of Latir Peak now and my daughter just couldn't wait to see it so she hiked on ahead, and I took my time, to enjoy the scenery of course. Not because I was exhausted.
I think you can see that this was a steep section that can be more challenging for someone not use to the altitude.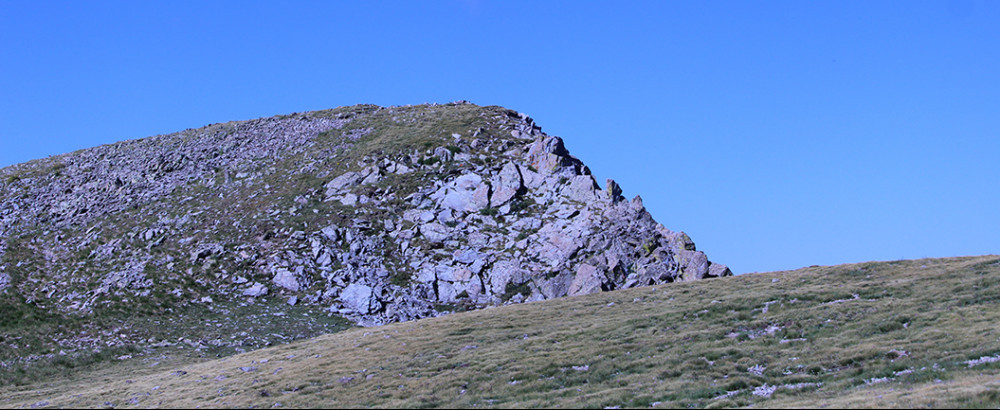 We noticed a herd of elk on another ridgeline over from us. They like the higher altitudes in the warmer months.

We finally reached the top of Latir Peak and had some incredible views of the area.
The day was still early but it was time to head back to our campsite.
This is where our story becomes a little scary and sad at the same time.
There were two guys camped near us. They were younger guys that were shooting some guns, eating great food and drinking beer. The problem was, besides them shooting to close to us at one time so that we heard the bullet zing by, was that they had attracted a large black bear who also wanted to partake in their wonderful smelling meal.
The bear came back to their campsite about 8 times and was getting closer each time. They finally ended up shooting it. I'm a believer in protecting yourself, but there was another way to handle this that would have kept the bear alive.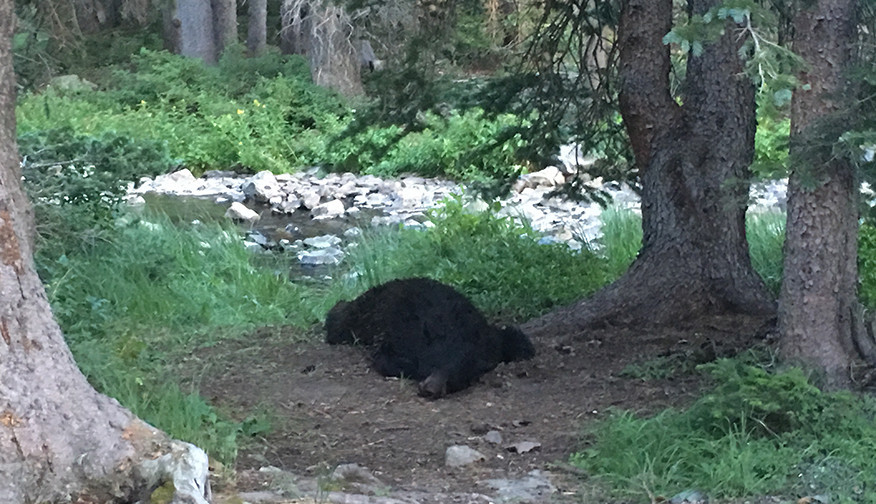 First of all, we were carrying bear spray and another weapon. Personally, I would have backed away from the bear, but ready to protect ourselves, then I would have driven to the ranger station to let them know of the situation. They may have tranquilized it and relocated the bear, instead of killing it.
The guys were afraid they would get in trouble so they ended up breaking camp later that evening. The next morning, we stopped by the ranger station and let them know about the bear.
Bears can definitely be dangerous, but most of the time they will be fine, if you give them their space.
We built a big fire that night and relaxed by the calm mountain lake. We only had one or two other campers in the area that night so it was extremely quite.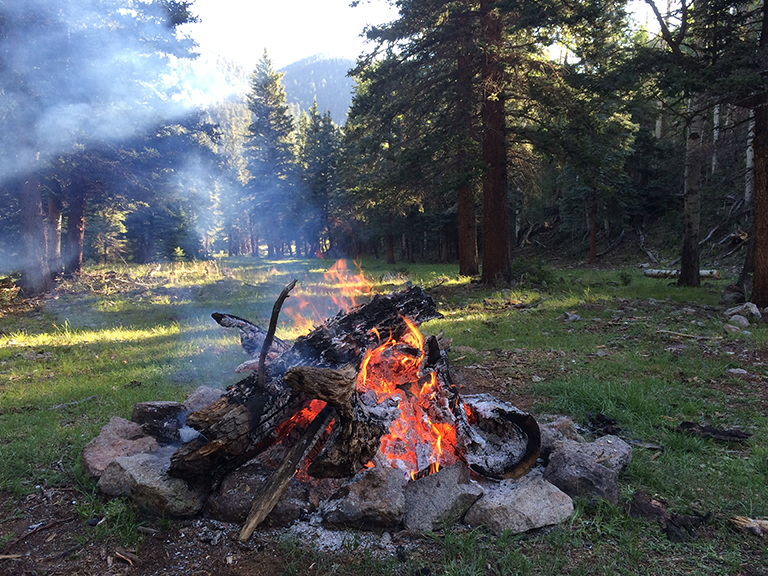 We always do our best to have a nice campfire, especially when we're camping out, as the logs are more plentiful and you don't have to pack things in on a backpacking trip.
Usually we sit back in our chairs, or against a log, after our meal, and look up at the most incredible stars you can imagine. The milky way galaxy always looks like a real cloud in the night sky when you're this far up in the mountains and away from the city lights.
Most of the time we sit quietly and just gaze up into the night sky for an hour or so, but then it's time to turn in for the night. I love to hear the sound of the fire and see the fire light dancing against my tent as I fall asleep. It's even better when you have the sound of a creek near by or the lapping water of a mountain lake.
It is so magical when you're away from the big cities and enjoying the outdoors. It always give me a lot of time to reflect on life.
Breakfast in Red River, New Mexico
The next morning, we broke camp early and headed into Red River, New Mexico for a great breakfast. You know everything tastes great when you've been eating camp food for several days.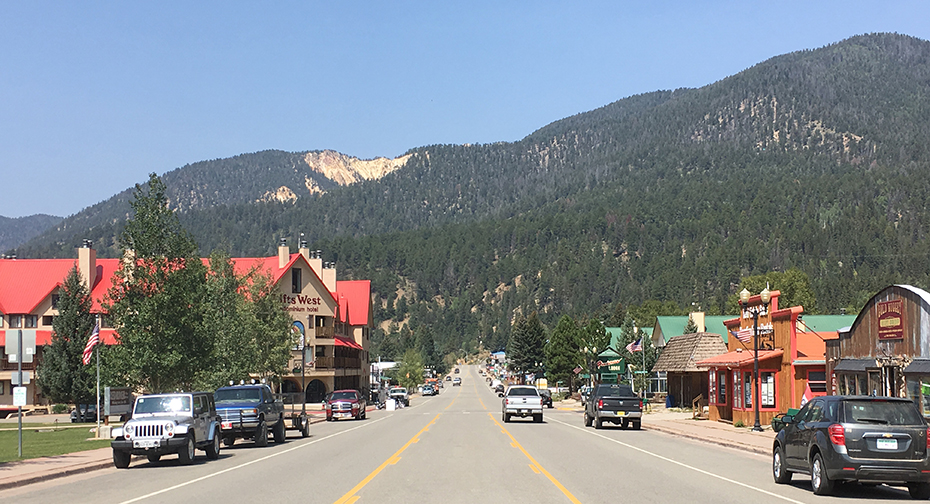 We stopped in at a gas station and were told about an awesome place for breakfast down the street, called the Old Tymers Cafe.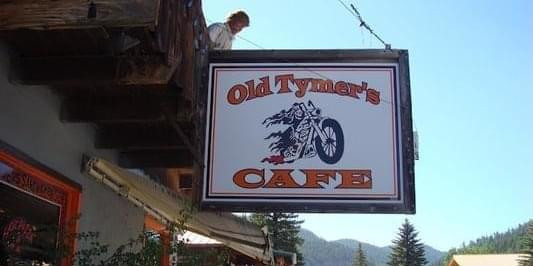 You never know if the food is going to be good in an unfamiliar town, but on this day, the breakfast was off the charts incredible.
My daughter wanted three pancakes, which she was quickly warned would be too much for any lumberjack, so they recommend she have just one.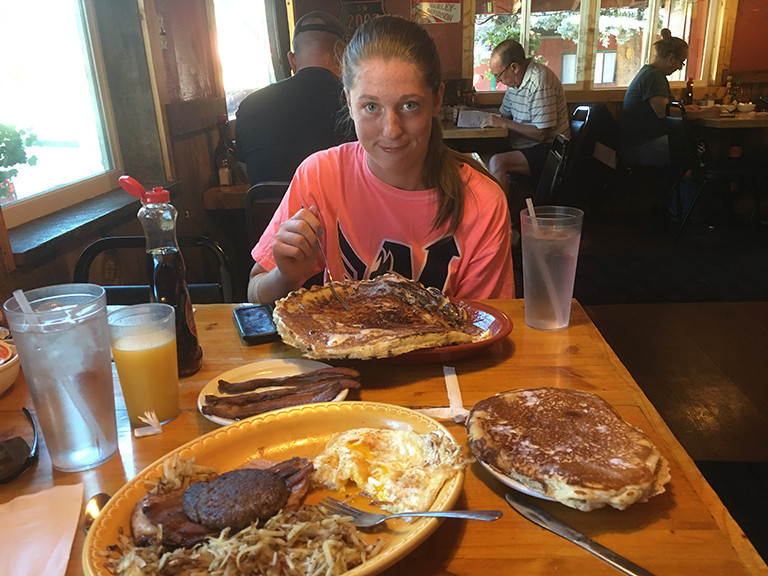 As you can see, one pancake was enough. You can actually eat the pancake for free if you can finish three of them. There is some challenge they have, just like the free 72 ounce steak in Amarillo, Texas.
You can see at the bottom of the photo that my meal was large also, and came with a mini pancake, which was still much larger than anything we have ever eaten at home.
Well, we waddled out of the Old Tymer's Cafe and pulled our stuffed bodies into the truck and headed for Oklahoma, but we did have one more picture to add on the US-64 between Eagle Nest and Cimarron. It's a gorgeous drive through this canyon with some towering rock walls just west of Ute Park, New Mexico.
Lessons Learned
Always make sure you're prepared to protect yourselves in the outdoors. One way is to take along some bear spray.
I would love to know if you have had any experience on this trail or have other trails you love to hike. Leave a Comment Below or send me an Email.
Return to Home Page
Latir Lakes to Latir Peak